Cotswold Inn UK 2001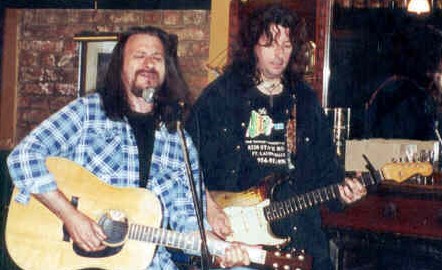 Gwyn Ashton had become a blues sensation in the UK.
After a call to Gwyn from Copenhagen, Denmark,
Chris was invited to join in at some gigs.
They hadn't played together for around 15 years or whatever it was ...
This was the first ... at Cheltenham.
click on a pic to enlarge
site under construction

Chris Brockbank